Our Beliefs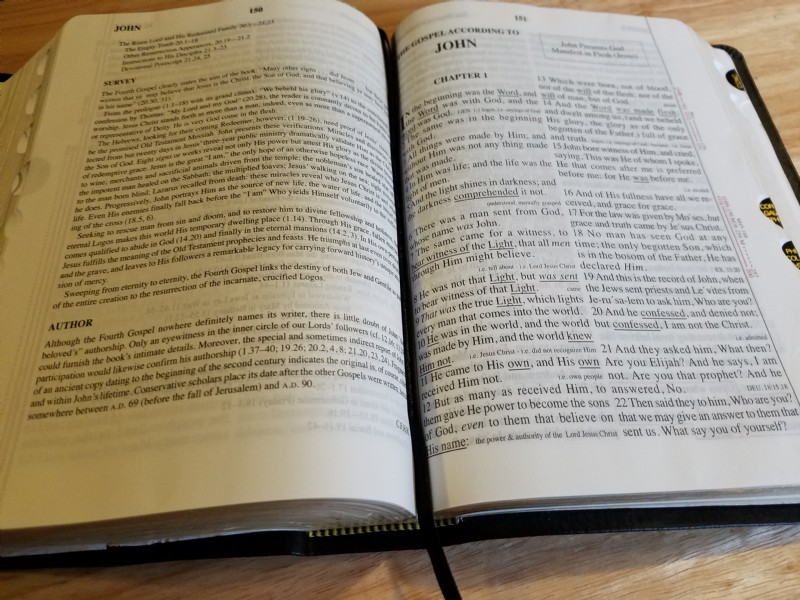 THE BIBLE
We believe the Bible is the inspired Word of God. We believe it is essential that each believer lay a foundation of Biblical truth and experience upon which he builds his life. (Hebrews 6:1-2, II Timothy 3:15-17). 
THE TRINITY
We believe in the one true God who has revealed Himself as Father, Son, and Holy Spirit. We believe it is impossible to come to the Father by any other means than through the Son, the Lord Jesus Christ. (Titus 3:4-6, John 15:26, 1 Peter 1:2, Ephesians 4:4-6)
REPENTANCE
We believe that repentance toward God and faith toward our Lord Jesus Christ produces the work of justification in the believer. (Romans 5:1-9, Ephesians 2:5-8)
BAPTISM
We believe water baptism is commanded of every believer and is necessary requisite for going on to spiritual maturity. (Matthew 28:19, Acts 2:38)
We believe the indwelling of the Holy Spirit is a necessary and vital experience for every believer. (Ephesians 1:13 & 2 Corinthians 1:22)
THE BODY OF CHRIST
We believe we are one body being members one of another and the basis of our fellowship is in Christ in the power of the Spirit. (Romans 12:3-8, I Corinthians 12, Ephesians 2:13-22, 4:3-6, Colossians 3:15)
MINISTRY
We believe in the five fold ministries of apostles, prophets, evangelist, pastors and teachers and that they continue to be needed and should be expected today. (I Corinthians 12:28, Ephesians 4:11)
MARRIAGE
We believe God´s gracious creation intent for both faithful lifelong heterosexual union for married persons and for committed celibate behavior for unmarried persons as the only Biblical options for human sexual conduct, as all other sexual unions are clearly identified as being sinful and destructive of persons. (Gen. 1:27, 2:24; I Thess. 4:3-8; Heb. 13:4 )
We believe that all alternative sexual unions outside of heterosexual marriage including homosexual/bisexual practices, adultery, and fornication are sin; and such conduct calls for repentance and openness to the transforming power of God. (Lev. 18:22, 20:13; Rom. 1:18-32; I Cor. 6:9-10)
PRIEST UNTO THE LORD
We believe each Christian is called and chosen in God to be a priest unto God, to offer up the sacrifice of praise (the fruit of his lips), to give of his time, strength, and material possessions to the service of the Lord. (I Corinthians 6:20, Hebrews 13:15, I Peter 2:5,9)
TITHES
We believe the tithe of our earnings is holy unto God. (Malachi 3:8-10, Hebrews 7:4-10)
SPIRIT GIFTS
We believe the nine gifts of the Spirit should be and must be operative in the church to enjoy the fullness of God. (I Corinthians 12:11)
LAYING ON OF HANDS
We believe in the doctrine of the laying on of hands for confirmation, ordination, and (Acts 13:1-3, I Timothy 4:14) the ministry of healing to the sick. (Mark 16:18)
JESUS' RETURN
We believe in the imminent, personal return of our Lord, and the restitution of all things spoken by the mouth of all prophets since the world began. (Acts 1:11, 3:19-21)
JESUS IS THE ANSWER
We believe that the Gospel of the Kingdom is God's absolute answer to man's total needs NOW – spiritually, morally, soulically, physically, socially, and economically  (Matthews 4:23; Luke 12:23-32).